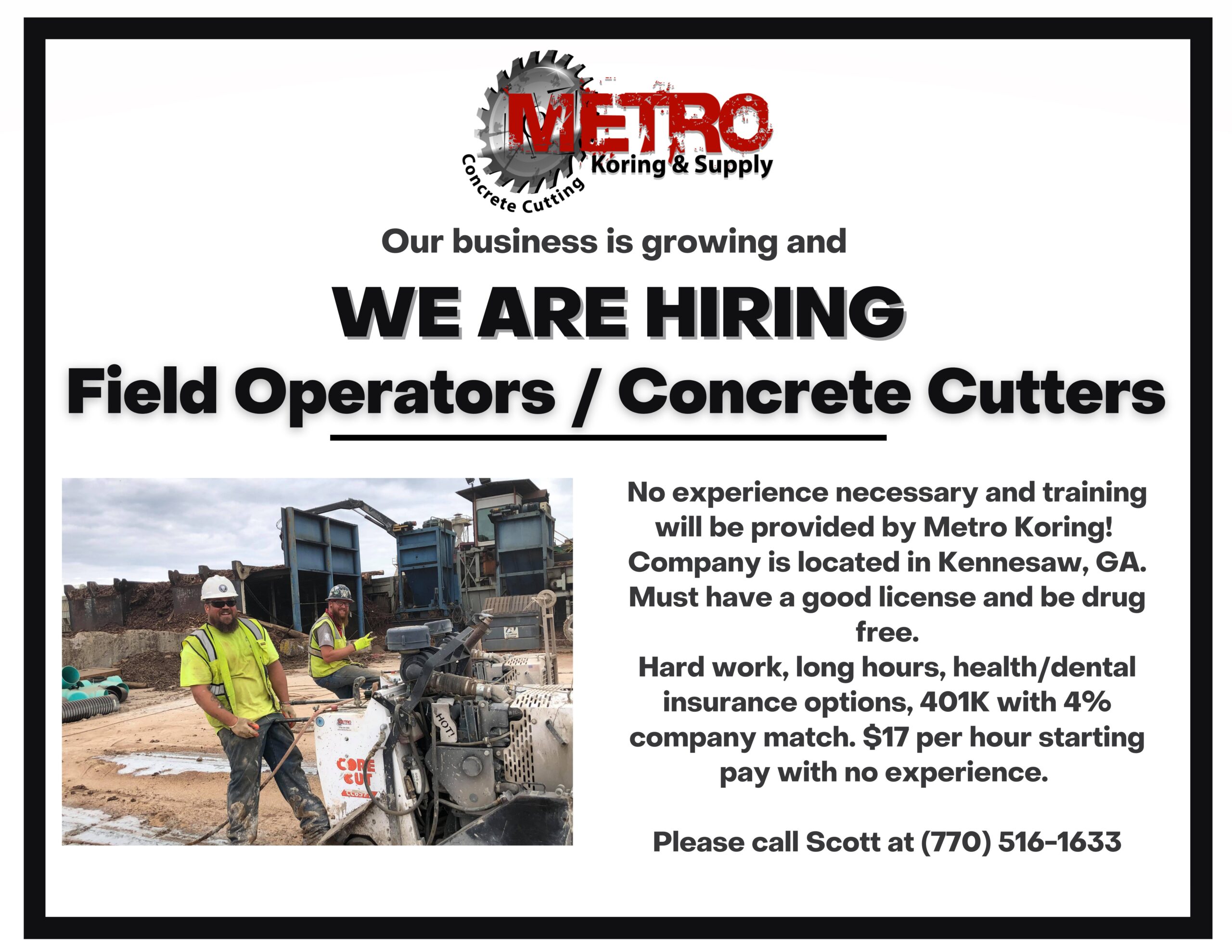 M
etro Koring & Supply, Inc is a full service concrete cutting Company that has been in business since 1987. We have a great team of employees ready to serve you. Thank you for visiting our website, we hope you enjoy it. Please
contact us
if we can assist you in any way.
C/D 66" Dia hole x 12" thick WWTP
Hyd wall sawing , cutting 24" off top of footer
Electric S/S, cut and remove 8,000 sqft slab
GA Tech Gallery
Metro Koring & Supply, Inc was hired to separate the entire GT coliseum in half, by cutting every steel column free (38 each), and cut perimeter from the skybox 360 degrees all the way around.
Core Drilling
We are capable of core drilling up to 66″ in diameter at any depth and direction for all applications including manholes, structures, buildings, rocks, footings, slabs, walls, and more.
Wall Sawing
State Street and Peachtree Place at GT, we cut 2 openings in the top of a concrete vault.